The Orangerie Ice Cream
in Knokke
The Orangerie Ice Cream
Outside the restaurant, our ice cream stand allows you to discover artisan ice creams and home-made sorbets throughout the day. Ideal for cooling off in summer, enjoy these delicious ice creams as a take-away or on the terrace of the ice cream parlour. To offer you quality ice cream, our team has undergone training at Carpigiani, an ice cream maker in Bologna, Italy.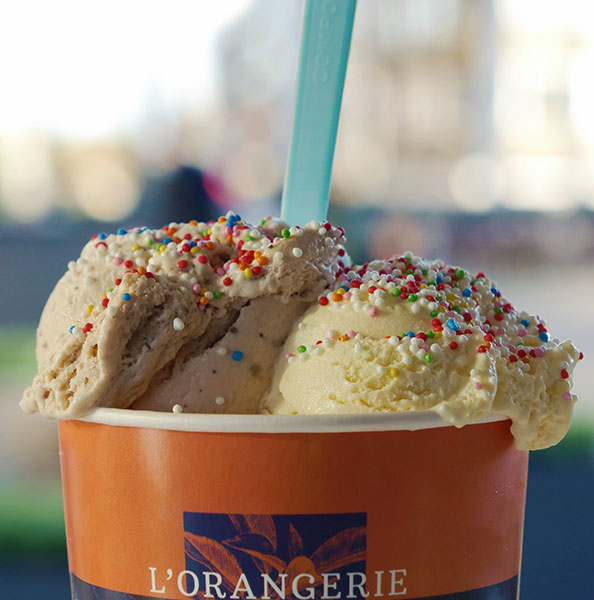 plus de gourmandise
Allow yourself to be seduced by a creamy ice cream or a refreshing sorbet, washed down with a generous coulis for that little extra indulgence. The freshness of the ice creams and sorbets from the Orangerie Ice Cream will delight young and old alike.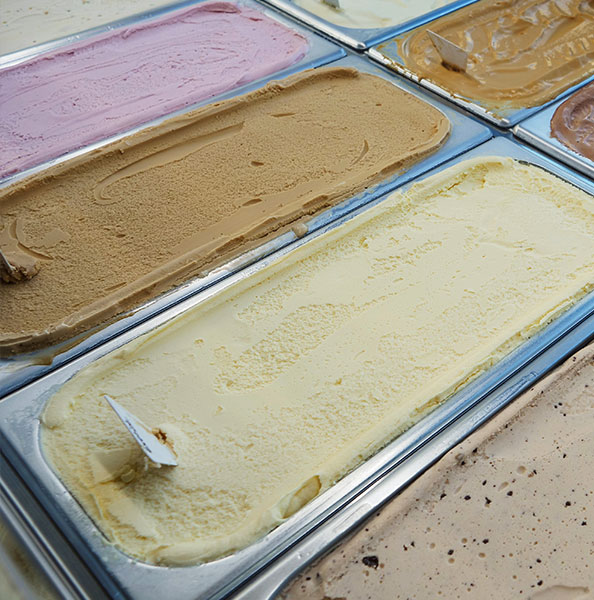 A variety of flavours
L'Orangerie Ice Cream offers ice creams as well as sorbets in a variety of diverse flavours. Whether fruit is your thing or chocolate your downfall, no-one is left out.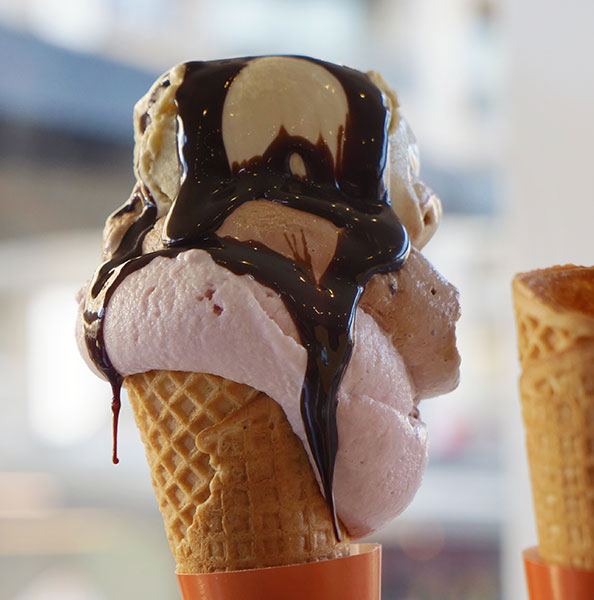 all classic flavours
The ice cream parlour offers you all classic flavours, such as pistachio, vanilla, chocolate, stracciatella and coffee. There is also no shortage of fruity flavours – strawberry, banana, raspberry and the more exotic pineapple, passion fruit and banana.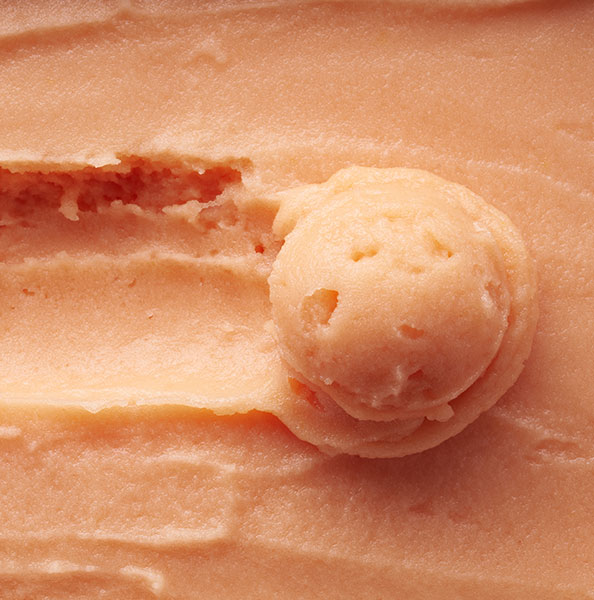 also more original
L'Orangerie also offers more original flavours, such as speculaas, dulce de leche, violet, white chocolate, almond milk and even cookies. As for the sorbets, they include the classic flavours raspberry, strawberry, lemon and passion fruit.
l'Orangerie Ice Cream
You can choose how many scoops of ice cream you want to taste, as well as how it is served: the ice cream maker serves you in a cone or in a bowl, to delight all taste buds.
If you are looking for artisan ice cream in Knokke, allow yourself be tempted by the delights of the Orangerie Ice Cream.