Restaurant-brasserie
Restaurant-brasserie
L'Orangerie opens the doors of its restaurants to you with diverse and varied menus. Come and enjoy a delicious meal in one of our establishments, idyllically located next to the sea in Knokke.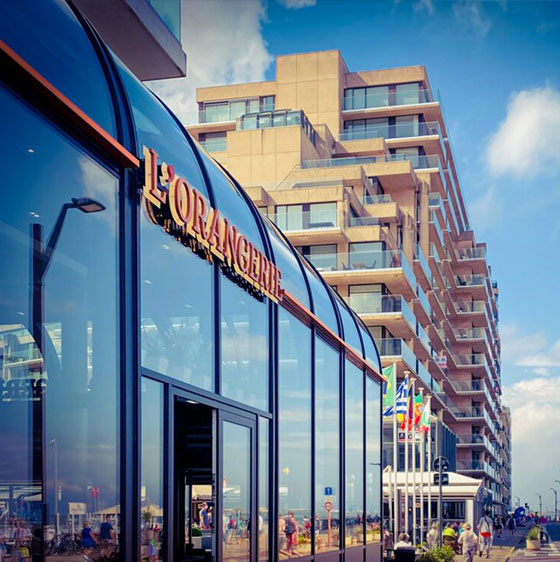 Brasserie tea room
Offering a magnificent sea view, our brasserie tea room is the ideal establishment for those who wish to share a serene, peaceful moment while enjoying delicious homemade meals. We invite you to taste quality mouth-watering products in a warm and friendly setting. We also welcome you every Sunday morning as well as on public holidays for breakfast from 9:30 a.m. to 12:00 p.m.!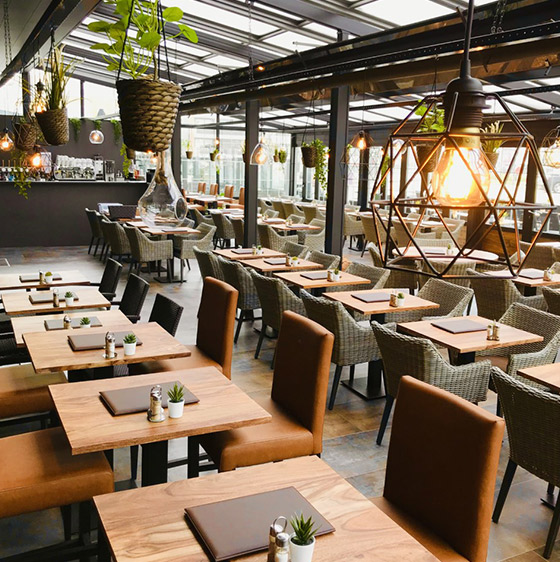 Restaurant with playroom
For the pleasure of young and old! In addition to quality traditional cuisine where you will have the chance to taste exceptional meats as well as a wide assortment of seafood products, our restaurant is also equipped with an indoor playroom! You can enjoy a delicious meal with your partner or friends while your children have fun. From the starter to the home-made dessert, everything is considered with your wellbeing in mind.